David Eddings and Role-Playing MUD's
Hello David Eddings or MUD fans.
---
About David Eddings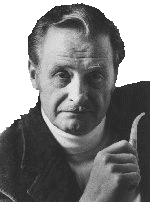 David Eddings was born in Spokane, Washington in 1931, and was raised in the Puget Sound area north of Seattle.
He received a Bachelor of arts degree from the university of Washington in 1961.
He has served in the United States Army, worked as a buyer for the Boeing Company, has been a grocery clerk and has taught college English.
He has lived in many parts of the United States.
He's first Novel, High Hunt, was a contemporary adventure story. The field of fantasy has always been of interest to him, however, and he turned to The Belgariad in an effort to develop certain philosophical ideas concerning that genre.
Leigh Eddings has collaborated with her husband for more than a dozen years.
The Eddings live in the Southwest.

---
Books by David Eddings
High Hunt.
The Losers.
The Belgariad.

Pawn of Prophecy.
Queen of Sorcery.
Magician's Gambit.
Castle of Wizardry.
Enchanters' End Game.

The Malloreon.

Guardians of the West.
King of Murgos.
Demon Lord of Karanda.
Sorceress of Darshiva
Seeress of Kell.

Belgarath the Sorcerer.
The Rivan Codex. Ancient Texts of THE BELGARIAD and THE MALLOREON.
The Elenium.

The Diamond Throne.
The Ruby Knight.
The Sapphire Rose.

The Tamuli.

Domes of Fire.
The Shining Ones.
The Hidden City.

The Redemtion of Anthalas
Regina's Song
---
Links to other David Eddings Resources
Eddings home pages (a.f.e. members and others)
... Missing link ? --> Send me an e-mail with your WWW-page.
---
Here are my thoughts about Mr. Eddings books.
---

If you would like to live some hours in the Belgariad ambiance connect to the Prophecy MUD = THE DAVID EDDINGS MUD.


---

Thierry.Coutelier@prophecy.lu
This Site is powered by Apache on a powerful Linux PC.